This is an extremely rare and handpicked Gauri Shankar Rudraksha.
You will get the "Exact Same Bead" as shown in the images and video. These are NOT sample images.
Origin of the bead is Nepal.
Size of the bead is 43.16mm and weight is 9.79gms.
Lab Certificate along with X-Ray as shown will be provided with the bead.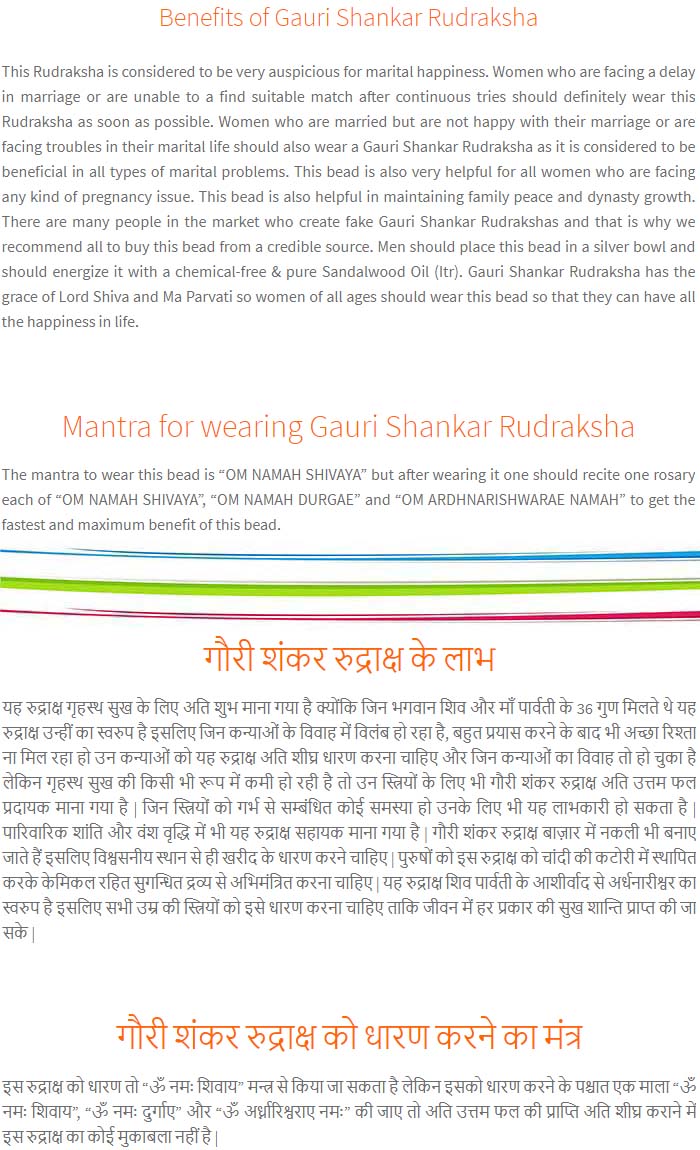 हिंदी में पढ़ने के लिए क्लिक करें गौरी शंकर रुद्राक्ष |
Share it on social media..