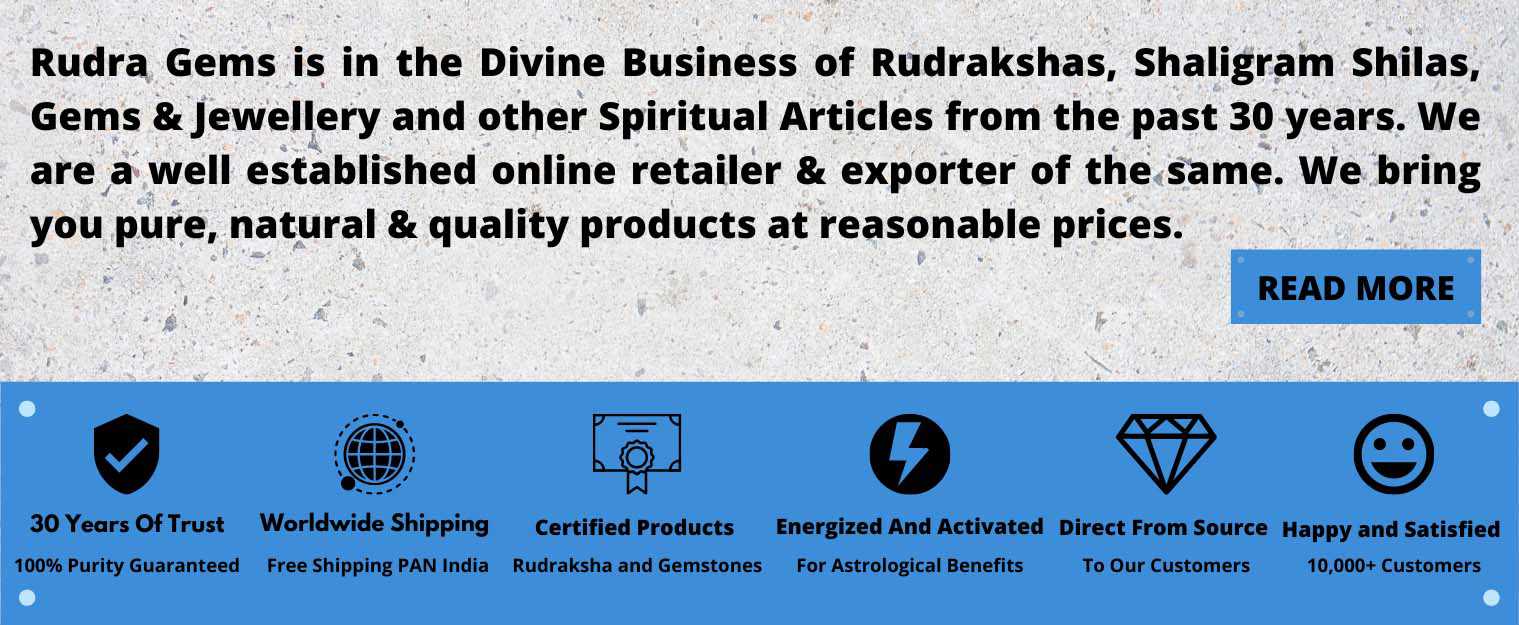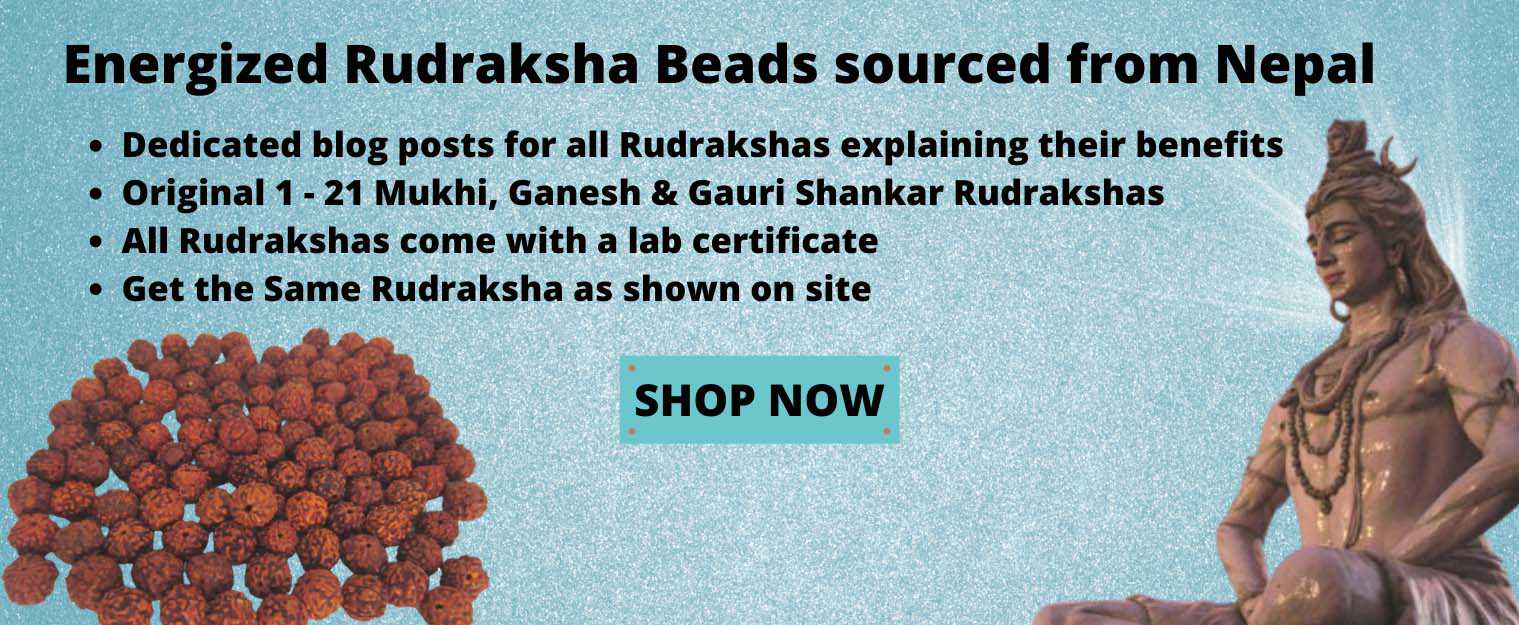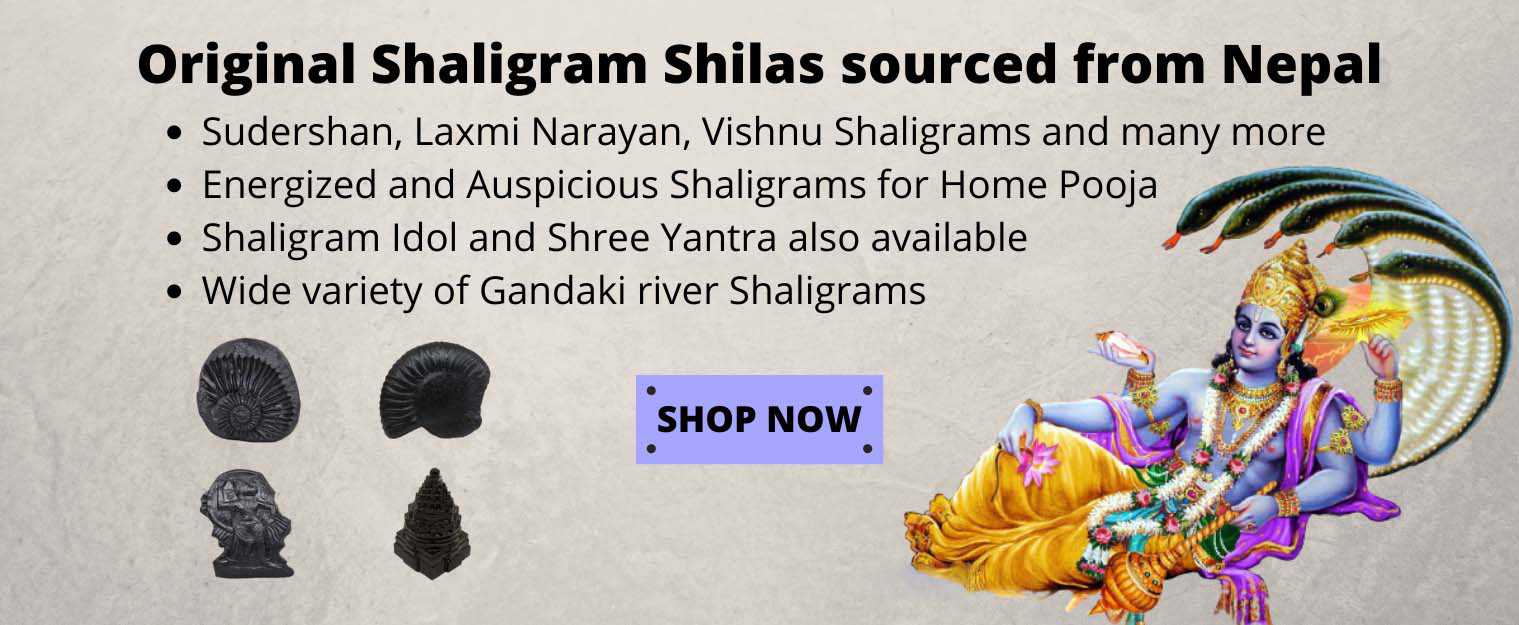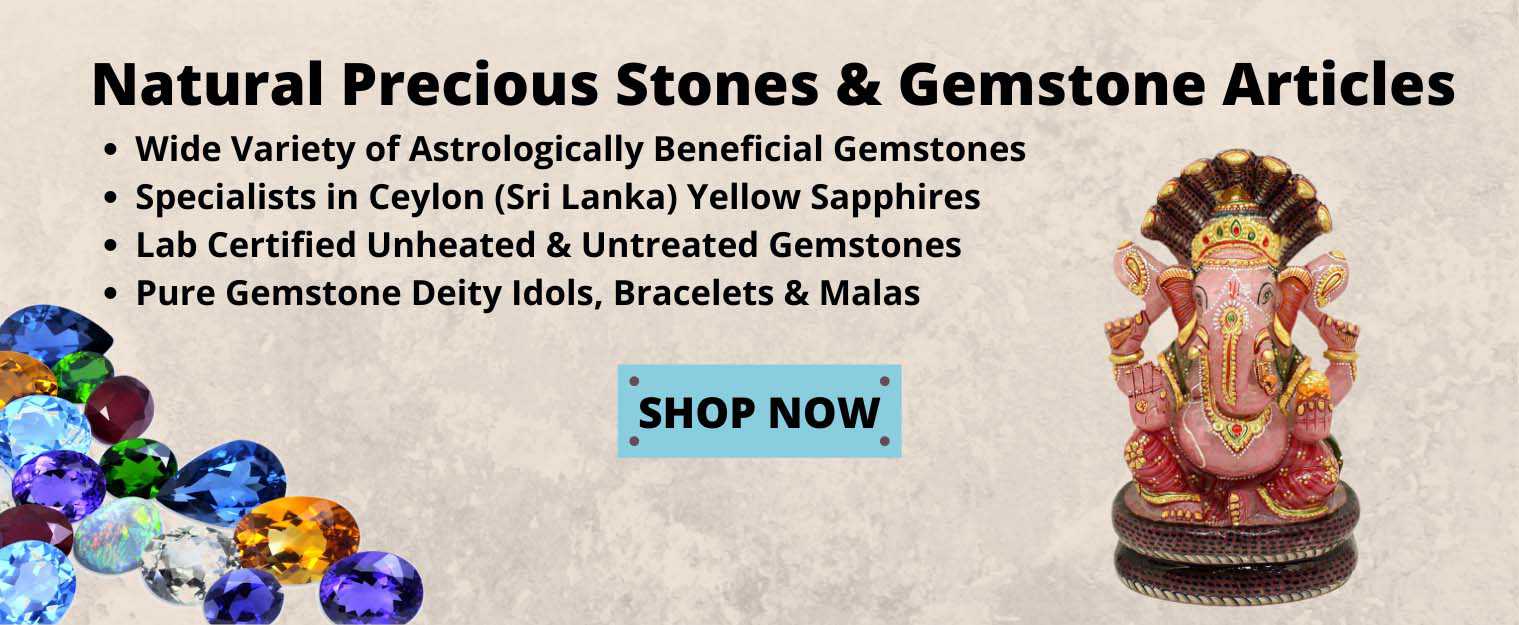 Featured Products
Shop by Category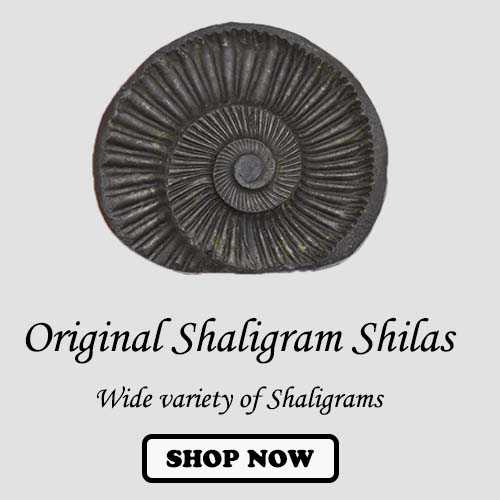 Our Blog Posts
Rudraksha Beads
by Vaibhav Bathla
Rudraksha Beads have the unique ability to generate Spiritual Energy, preserve healing energy and overcome routine problems. That is why our Yogis and Rishis understood the importance of Rudraksha beads, energized them through Divine Mantras and Pran Pratishtha and started wearing them from the beginning of time.
14 Mukhi Rudraksha
by Vaibhav Bathla
Just by enchanting the name of Lord Hanuman, all types of Spectral run away, in the same way just by wearing the symbol of Lord Hanuman i.e the 14 Mukhi Rudraksha one can be liberated from all kinds of spectral problems (Upari Badha). If you are suffering from the bad effects of Kantak Shani or Rahu then 14 Mukhi Rudraksha is the perfect remedy for you.
Shaligram Shilas
by Vaibhav Bathla
According to our Ancient Texts, since Lord Vishnu is himself present in Shaligram Shilas, one can get the blessings of Lord Vishnu by worshipping Shaligrams. According to SkandPuran (our Ancient Text), special blessings can be obtained by worshipping Shaligram Shilas along with Ma Tulsi.
शनि कष्टों का निवारण पिप्लादी साधना
by Acharya Anil Johri
ब्रह्माण्ड में शनि ग्रह को सबसे महत्वपूर्ण पद दण्डाधिकारी का पद मिला हुआ है | मनुष्य के पिछले जन्मों के कर्मों का लेखा-जोखा करने के पश्चात व्यक्ति को दुखों रूपी अग्नि में तपाकर कुन्दन बनाने का काम शनि महाराज के अन्तर्गत आता है लेकिन विधाता ने दुखों को कम करने के उपाय भी बताये हैं | शनि जनित कष्टों से भगवान शिव का नाम ही बचा सकता है इसलिए पिप्लाद भगवान की साधना करने वाले मनुष्यों को शनि भगवान पीड़ा नहीं देते |